Bring up the topic of health and safety at a busy trade counter and you'll likely hear retorts of "legislation gone mad" and murmurs of agreement. Many trade workers from the younger generation are picking up this negative mindset, and this makes it harder to promote a work ethic which takes health and safety seriously.
But legislation is changing. With new sentencing guidelines, and the ongoing uncertainty of Brexit, it is more important than ever that site managers, merchant owners and business owners to implement health and safety measures and ensure they're upheld.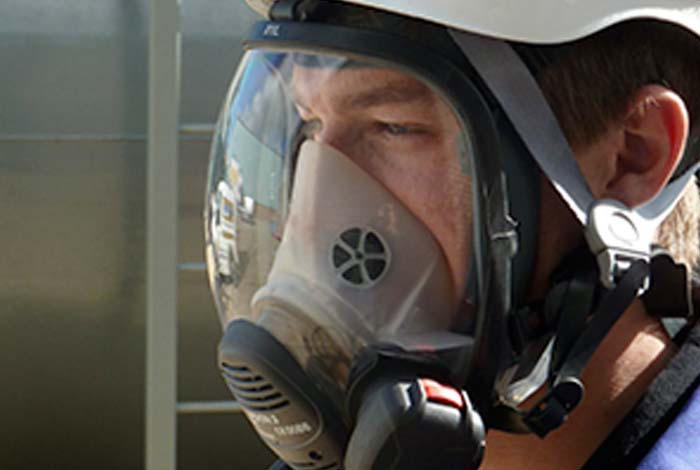 How do you change such a negative attitude of health and safety legislation?
Changing these attitudes is not easy, especially when workers often see their managers' lenient attitudes to regulations surrounding health and safety. Implementing regular safety training programs and a no-tolerance approach for flouting the regulations will do something to encourage workers to carry out their duties in a safe manner.
Builder's merchants are subject to more frequent Environmental Health Officer inspections, to reduce accident statistics. Fines are even being handed out for hazardous environments where an accident has not yet occurred, because safety measures aren't being adhered to. The average fine has risen by a massive 148 per cent from 2016. This is thanks to the new sentencing guidelines taking a tough approach and fining merchants proportional to turnover.
Having trade workers embrace health and safety won't be a quick fix. Before any new action is taken to change attitudes towards builder's merchants' safety, you can expect to encounter a few challenges:
An unwillingness to change attitudes
If health and safety regulations have been looked over in the past, then it can be a challenge for management to enforce them.
Poor understanding of time requirements
Creating a new plan will be time consuming. Management may not want to take time to create and implement these plans.
No useful action taken
It's easy to make verbal promises, but measuring practical action is a different story. Ensuring practical action is taken is the only way to meet targets.
Ways to tackle health and safety attitudes immediately:
There are a few things that every business owner, trade worker and anyone else working in the industry can do right now to encourage a change in safety culture
Management lead by example
This could be as simple as consistently wearing high-visibility clothing, safety boots, or stopping mobile phone use when in a hazardous environment i.e. in the yard or whilst driving.
Discussing hazards with staff
Managers should consult with employees to learn more about their tasks and any concerns that they may have about new or emerging risks on site. Being inclusive when it comes to employee concerns, and allowing them to point out risks they may not have previously thought of can be a useful way of encouraging workers to think of H&S in a different way.
Be consistent
Being consistent to all H&S requirement and ensuring they're all adhered to every single time. Ensure that any safety equipment or clothing is the correct size for the user.
Staff training
Staff training and refresher courses are excellent resources. Many companies offer targeted health and safety training relevant to many industries within trade work. Ensuring employees take a course which teaches them about the hazards and how to conduct thorough risk assessments every single time is much better than a generic health and safety course. All of our courses ensure the delegate is confident in carrying out their job safely.
Commit to genuine results and progress
All too often the role of 'H&S Manager' is allocated to a manager just to tick a box and ease the burden on the Managing Director without providing adequate training, a budget or necessary support for that role. Training managers for the roles they are given builds their competence, and helps your organisation avoid the price of accidents in terms of injury, fines, and cost to your reputation.
Take a proactive approach
Taking a proactive approach can actually benefit your business, as you'll save time and money in the long term and reinforce your company's health and safety culture. Safeguarding against accidents before they occur makes more sense than reacting to an incident after damage has already been done.
Looking for Health and Safety courses? We may be able to help you – get in touch on 01952 263114 or fill out our online enquiry form.